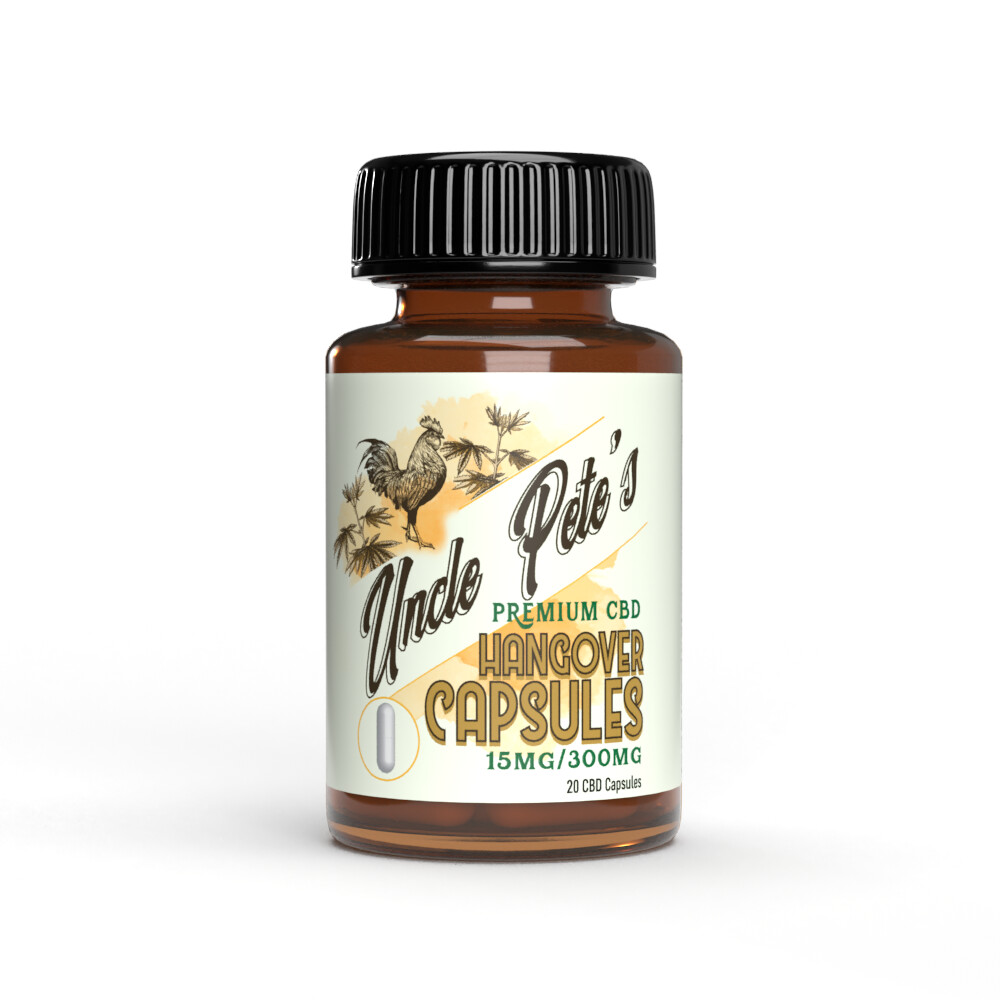 Uncle Pete Hangover Pills
SKU 400000016979
Product Details
Cannabidiol (CBD) is a naturally occurring compound found in the resinous flower of cannabis, a plant with a rich history as a medicine going back thousands of years.
Today the therapeutic properties of CBD are being tested and confirmed by scientists and doctors around the world.
CBD is one of more than a hundred "phytocannabinoids," which are unique to cannabis and endow the plant with its robust therapeutic profile.
Suggested use:
Uncle Pete's CBD Hangover Capsules are designed to help you recover from a long night of drinking. We packed capsules with Vitamin C, Thiamine, and 15 Mg. of CBD to eliminate any chance of a hangover! Take a capsule before bed and another in the morning. Take more capsules as needed depending on how much you drink and your body's tolerance level.
How much cbd do i take?
There is no 'correct' CBD dosage. The optimal dose for a consumer depends on several factors, such as body type, CBD tolerance, and the consumer's level of pain or discomfort. The type of CBD product and its concentration are other important considerations, since some products interact differently with the body than others. We recommend starting with a small dosage and increasing as necessary.
USA Grown Hemp
No THC
3rd Party Lab Tested
Hangover Remedy
20 CBD Capsules; 300 Mg. Total
Save this product for later